Skip to Content
Dental Implants: A Strong Replacement for Missing Teeth
Have you lost teeth due to tooth decay, periodontal disease or head trauma? If you're missing teeth, dental implants provide a strong foundation for replacement teeth. They can be either fixed or removable and can be made to match the color of your remaining natural teeth so that hardly anybody will be able to tell that you have them. Restore your confidence and your smile with dental implants at Atlanta's Perimeter North Dentistry. Our patients usually see success with this popular dental procedure that has an overall high success rate when compared with other types of tooth replacement options.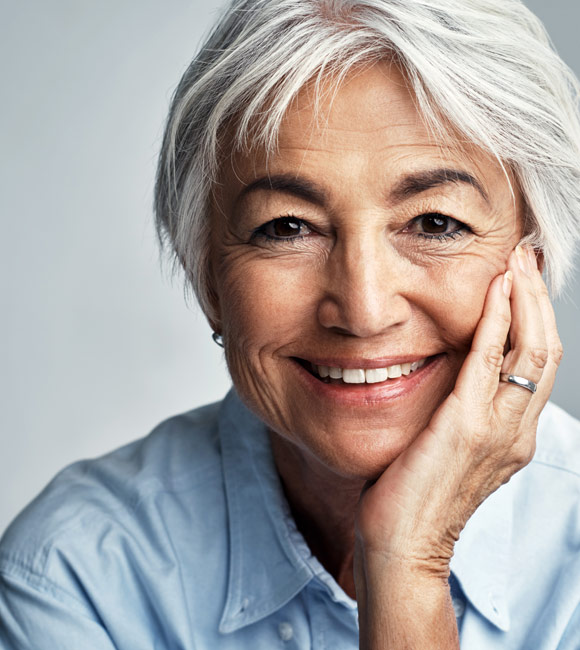 Improved Appearance & Other Benefits of Dental Implants
Dental implants offer our Atlanta area patients many benefits, including:
Improved Appearance – Because they're made to match your natural shade, they should look and feel like your natural teeth.
Better Comfort – Many of our patients find dental implants to be more comfortable than dentures. They don't require messy adhesives to keep them in place such as dentures do.
Improved Speech – Because dental implants won't slip out of place like dentures often do, you don't ever have to worry about mumbled speech while wearing them.
Better Oral Health – Fewer teeth are impacted by dental implants when compared to tooth-supported bridges. They also improve oral hygiene because they allow easier access in-between your teeth for brushing and flossing.
Durability – If you take proper care of them, dental implants should last you several years.
Better Chewing – Because they don't slide like dentures do, dental implants allow you to continue eating all of your favorite foods without embarrassment or pain.
Schedule a Dental Implant Consultation in Our Atlanta Office
Would you like to learn more about dental implants in our Atlanta dental office? Contact Perimeter North Dentistry today to schedule a consultation to see if you'd be a good candidate for this type of dental procedure. You must have enough jaw bone to support your dental implants and be in general good health. If we determine dental implants aren't right for you, we can help you explore your other available options, which may include dentures or fixed bridges.
Get the Smile You've Always Wanted