Skip to Content
General Dentistry to Maintain Atlanta's Smiles
Whether you're looking for a kid-friendly dentist to accommodate your child's first dental visit or a family dentist capable of providing Invisalign® braces or root canal therapy, you've come to the right place. Perimeter North Dentistry provides comprehensive general dentistry for Atlanta patients of all ages in a comfortable, relaxed setting. Routine visits typically include a thorough dental exam and consultation that includes a periodontal screening, TMJ evaluation, smile analysis and digital dental x-rays so that we can determine the best course of treatment for your specific dental needs.
Thorough Dental Care for Patients of All Ages
Our General Dentistry Services Include:
Periodontal Therapy
Periodontal disease (gum disease) is one of the most prevalent, yet undiagnosed dental health problems and the leading cause of tooth loss in adults. Perimeter North Dentistry offers periodontal therapy for our Atlanta patients to help them determine their best treatment options. If detected and treated early enough, the effects of periodontal disease can usually be reversed through the use of non-surgical solutions, which may include deep cleanings below your gum line, more scheduled appointments throughout the year, antibiotics to target infections or bite adjustments to help realign your bite.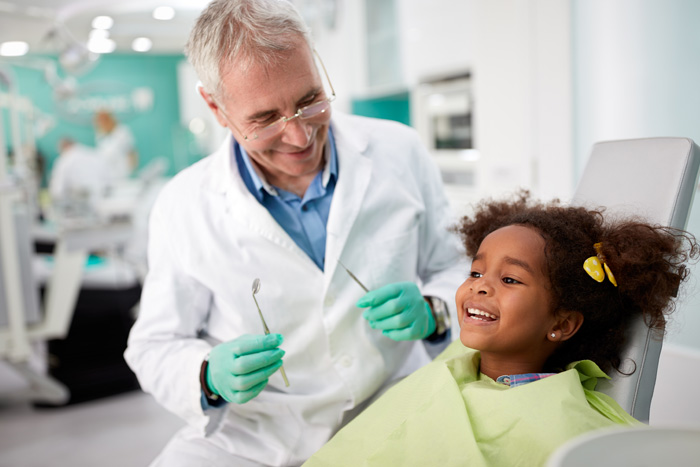 Creating a Favorable First Impression at the Dentist
Perimeter North Dentistry understands the importance of creating a favorable first impression among children, so they'll be more likely to develop healthy oral habits for life. When you bring your child for an appointment with our pediatric dentist in Atlanta, you can rest assured we'll do everything in our power to ensure he or she has a comfortable visit. During the first visit, we'll review your child's overall health and examine their teeth, gums and bite to identify and address any potential issues or concerns. If we feel it's appropriate, we may clean and polish your child's teeth and/or take some digital x-rays. At the end of the visit, they'll be given a toothbrush to further encourage healthy habits at home.
Please Plan on Arriving Early for Your Appointment
Whether it's your child's first time or a routine visit for you at our office, you should expect to arrive early for dental appointments at Perimeter North Dentistry. There will be some paperwork you must fill out prior to seeing our family dentist in Atlanta. For your convenience, we accept most major insurance plans and have financing options available to help make our general dental procedures more affordable for you and your family. We'll also work with you to help you maximize your dental insurance benefits. Please contact us today for more information or to schedule your next appointment!
Get the Smile You've Always Wanted