Skip to Content
Root Canal Therapy Prevents Tooth Extraction
Sometimes a filling just isn't enough when you have a severe cavity or tooth infection. However, root canal therapy may be able to save you from needing a tooth extraction. A root canal procedure isn't really as bad as public perception would have you believe. A typical root canal procedure involves removing your decayed tooth pulp, filling your cavity and then applying medication and a temporary filling until you get fitted for a permanent porcelain crown that caps your affected tooth and offers it additional protection from further cracking, breaking or infection.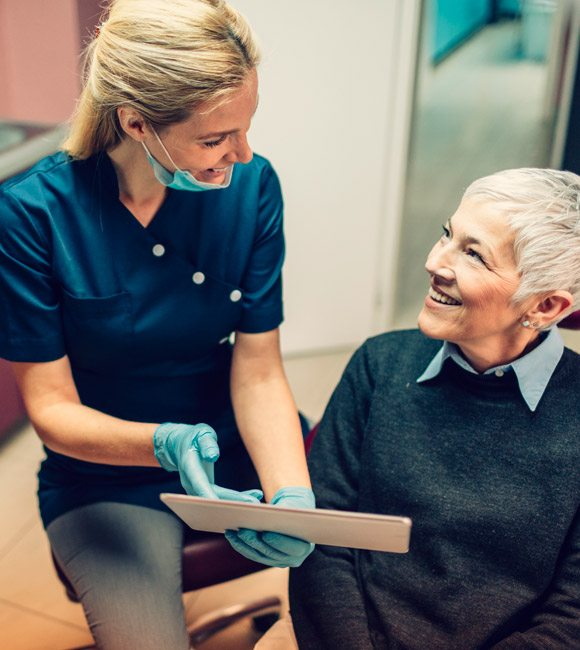 Additional Benefits of Root Canal Therapy
Perimeter North Dentistry offers root canal therapy for our many patients in the Atlanta area. Benefits of root canal therapy include:
More Aesthetically Appealing – Having a porcelain crown placed over your affected tooth is a more attractive option than having your tooth completely extracted!
Durability – Most teeth that have undergone root canal therapy are capable of lasting a lifetime.
Reduced Pain or Discomfort – The symptoms usually associated with an individual requiring root canal therapy include severe pain in your gums and/or jaw, swelling, irritation and extreme sensitivity to hot and cold temperatures. Because we use anesthesia, you should experience little to no discomfort during the procedure and you should feel better afterward!
Improved Overall Health – Leaving your tooth infected can allow harmful bacteria to spread to your surrounding teeth and gums and even other parts of your body. Don't put off treatment!
Do You Need Root Canal Therapy in Atlanta?
Do you need root canal therapy in Atlanta? Call Perimeter North Dentistry to schedule an appointment at your convenience. Whether you need a new family dentist or it's more of a dental emergency because your cavity is causing you severe discomfort, we should be able to accommodate you. You needn't fear a root canal procedure in our office. Trust us; you'll feel far less pain afterward!
Get the Smile You've Always Wanted