Skip to Content
Achieve Optimal Oral Health with Our Atlanta Family Dentist
Perimeter North Dentistry provides personalized treatment plans for every patient to help you achieve and maintain optimal oral health. Our Atlanta family dentist and knowledgeable staff have over 40 years of experience to help put you at ease in our state-of-the-art dental office. Maintaining high standards of professionalism and hygiene to ensure your personal safety and comfort during your visit, we're focused on giving you plenty of reasons to smile about your dental care. You can rest assured that we'll fully explain every aspect of your visit so you're well-informed about every recommended dental procedure.
Compassionate, Comprehensive Dental Care
When you trust our Atlanta family dentist to provide dental care for you and your family, you can expect to receive compassionate, comprehensive care. Whether you're here for a routine or emergency visit, you're always our top priority. Below are just some of the many dental services we regularly provide for patients of all ages in our office:
From crowns and bridges to dental implants and root canal therapy, we provide general dentistry services you'd expect to find at any family dental practice. We also provide periodontal therapy to address various surgical and non-surgical techniques used to restore tissues and help prevent tooth loss.
Whether you have infected gums, a chipped or missing tooth, a cavity or an abscess, we provide emergency dental services to help you alleviate your pain and discomfort as quickly as possible.
Pediatric Dentistry
Because establishing good oral hygiene habits is important from an early age, we do our best to provide a fun, cheerful environment for our pediatric patients. Your child will be greeted by name to encourage subsequent visits and proper dental care in-between visits.
Cosmetic Dentistry
From teeth whitening to porcelain veneers and Invisalign®, we offer many cosmetic dental procedures to help you achieve and maintain the beautiful, healthy smile you've always wanted. Whether you want a subtle change or a dramatic makeover, we can help you get the smile you want.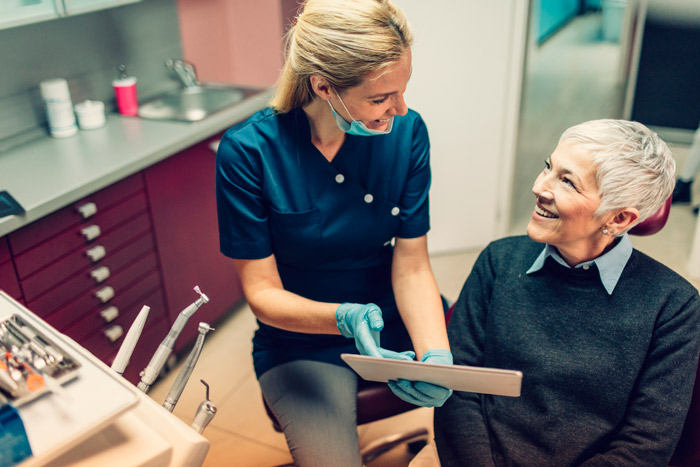 Dental Concerns
In addition to our available general and cosmetic dental procedures, we're also capable of addressing many dental-related concerns, including:
Crooked teeth
Snoring and sleep apnea
Missing teeth
Please Plan on Arriving Early for Your Appointment
Whether it's your first time or a routine visit to our office, you should expect to arrive early for your dental appointment at Perimeter North Dentistry. There will be some paperwork you must fill out prior to seeing our family dentist in Atlanta. For your convenience, we accept most major insurance plans and have financing options available to help make our general dental procedures more affordable for you and your family. We'll also work with you to help you maximize your dental insurance benefits. Please contact us today for more information or to schedule your next appointment!
Get the Smile You've Always Wanted